11.13.13 - ISSUE #18 – Fall 2013


PROWLER NEWS — Fall 2013 — For just about 15 years, Prowler Inc. has been helping developers, landowners, and public agencies in San Francisco with development and planning challenges. These clients have included SFMOMA, Emerald Fund, 888 Brannan, One Rincon Hill, Glen Park Marketplace, SF State, and the City of San Francisco.  To learn more, please check out Prowler Inc.'s redesigned website at www.prowler.org.
---
CHINATOWN PLAZA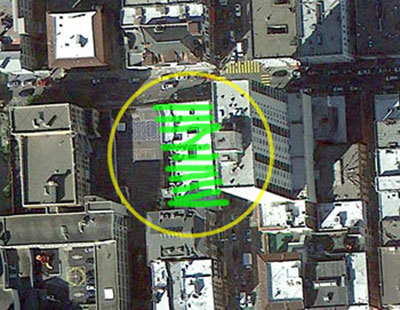 San Francisco's Chinatown is the nation's densest neighborhood outside of New York. The residents, mostly elderly and families, are crammed into residential hotels and small apartments. Even the neighborhood park, Portsmouth Square is jammed. On Stockton Street, the community's Main Street, the sidewalks are virtually impassable most of the day. But Chinatown is slated to get a new plaza, right at the heart of the neighborhood at Stockton and Washington, atop the new Chinatown subway station.
The City hired a team directed by David Prowler and including Gensler and Keyser Marston Associates to work with the SFMTA, the Mayor's Office, other City agencies and the Chinatown Community Development Center to plan the site. The task: to produce not just a design but also a plan for funding, development and maintenance of the space.
There are a lot of possibilities: a second story park overlooking the bustle of the street, film projections and performances, public art, food kiosks, historical displays, maybe even "an open air cultural center".
The team's recommendations result from a series of interviews, a focus group, and three workshops in Chinatown. The form and use of the space came last, only after a thorough airing of how people would use the space.
"David's experience, judgment, and focus led to a plan that responds to community values, meets the needs of City Hall, and can be effectively built and maintained. The Plaza will be a great place for Chinatown residents and visitors alike."


Cindy Wu, Community Planning Manager at Chinatown Community Development Center
This has got to be one of the most complex projects per square foot ever:
— At least three integrated uses on site: subway entrance, retail or cultural use, and park. It's got to be a good place to pass through and to hang out, for locals and tourists.
— A small site (just over 10,000 square feet) with the access, exiting, ventilation and security challenges of a subway station.
— A raft of agencies involved: not just SFMTA but also the Mayor's Office, Planning Department, Arts Commission, Recreation and Parks Department, and the School District. Even the Department of Homeland Security has a say.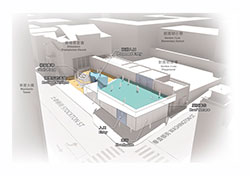 The Study will be presented to the Planning Commission, Arts Commission, Recreation and Parks Commission, and SFMTA Board. Construction of the plaza should begin in 2017.
---
ASK THE EXPERT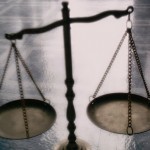 Sometimes it's hard to say what a piece of property is worth – and when the City needs a parcel for a public use and the seller is unwilling, that tricky question can wind up before a jury. That's what happened in the case City and County of San Francisco vs. PCF Acquisitions LLC.
At the heart of the dispute, this question: how hard would it be to change the zoning of a gas station to allow a high rise – and would anyone pay a price based on that possibility? The City turned to David Prowler as an expert witness to outline for the jury just how difficult, risky, expensive, and lengthy that process is.
The testimony worked.
According to Deputy City Attorney Jim Emery:
"It was an absolute pleasure to work with David on this trial, and his presentation to the jury was both engaging and persuasive.  Based on David's testimony, the jury rejected the property owner's argument that a possible zoning change enhanced the value of the property."
---
QUIZ
1. Ross Ulbricht is allegedly an international drug kingpin, the man behind "Silk Road", an Internet drug marketplace.  He allegedly hired a hit man to take out an associate.  Where did the FBI arrest him?
A- One Rincon Hill
B- Glen Park Library
C- AT&T Park
D- S.F. Firehouse 1
See Answers below.
---
2. Which of these is not the name of a housing development on Upper Market Street?
A- Nema
B- Norma
C- Linea
D- The Century
E- The Allen Arms
See Answers Below
---
3. How many people are living on the streets of San Francisco?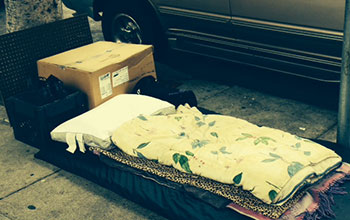 A- 5,062
B- 1,084
C- 3,401
D- 7,192
See Answers below.
---
4. It's expensive to live in the Bay Area. Of the 9 Bay Area counties, in which does the typical household spend the lowest percentage of its income for housing + transportation combined?
A- San Francisco
B- Alameda
C- Marin
D- San Mateo
See Answers below.
---
5. When the Bay Bridge opened in November 1936, the toll was 65 cents each way. How much is that in 2013 dollars?
A- $1.30
B- $7.50
C- $10.25
D- $20.00
See Answers below.
---
SAN FRANCISCO MUSEUM OF MODERN ART CONSTRUCTION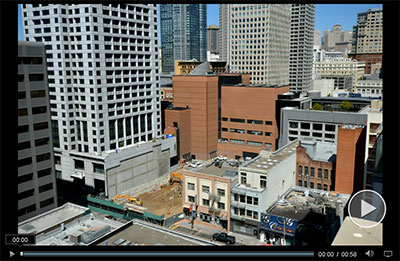 Well underway, construction of the SFMOMA Expansion. Click here to see a time-lapse stream of the construction cam.
---
IT'S COMPLICATED.
David Prowler spoke along with Kelley Kahn from the City of Oakland on a panel sponsored by the Great Communities Collaborative. The topic: lining up all the players for transit-oriented development. Here's the description of the session:
Building complex, mixed-use development projects around transit requires effective coordination across multiple parties – not just across private (developer) and public sectors, but also within the public sector. The development of just one particular site could include multiple departments within one city such as: Economic Development, Planning, Housing, Public Works, Transportation, Utilities and Building Inspection. In addition, the developer and the city agencies must partner with the transit agencies that serve the property. We will hear from leading Bay officials about their experience aligning multiple agencies to produce the best TOD results.
There to learn: Transform, Low Income Investment Fund, Greenbelt Alliance, and others.
Here's a link to an article David wrote on this subject published by the United Nations.
---
SUGGESTED READING
To keep up, blogs are indispensible. Check out:
http://www.theatlanticcities.com — An urban wonk's dream site.
www.socketsite.com/ — Essential.
sf.curbed.com/ — Essential, too – plus snarky.
urbdezine.com — Also kind of wonky.
www.spur.org/blog — What they're thinking about at SPUR
www.sfusualsuspects.com/ — So trees don't have to die to bring you political news
www.davidprowler.wordpress.com — For the latest on mastodons, memories of Harvey Milk, Zen billboards, lucky addresses, etc.
---
ANSWERS TO THE QUIZ
1- B. "FBI agents arrested the 29-year-old San Francisco resident — allegedly known online as Dread Pirate Roberts — on Tuesday in the science fiction section of a small branch of the San Francisco public library, where he was chatting online." Associated Press
2- B. Norma.
3- C. 3,401 According to the City's June 2013 Homeless Count. That's way too many. To be part of the solution, consider a donation to HPP, the Homeless Prenatal Program.
4- A. San Francisco. See San Francisco Chronicle article.
5- D. A whopping $20.00.